The leading enterprise filtered-spend platform powering B2B2C digital payments
BridgePay is the leading B2B2C enterprise platform for issuing highly customized digital payment cards for specific products and services designed by our clients.
Not just B2B.
It's B2B2C.
BridgePay brings the consumer into the B2B equation.
Our partners and clients use the BridgePay platform to automate the issuing and tracking of dynamic, highly personalized filtered-spend digital payments to drive their members, employees, and customers to transact at specific locations for specific products and services. 
Define Products & Services

Clients design the products and services they want their members to purchase.

Digital Payment Cards Issued

Digital cards issued via email or text direct to member.

Digital Payment Scanned

Member uses digital payment card to pay for specified item(s) at retailer or custom network.

Data Reported

Transaction data is available to plan sponsor daily.
Unlock the power of digital filtered-spend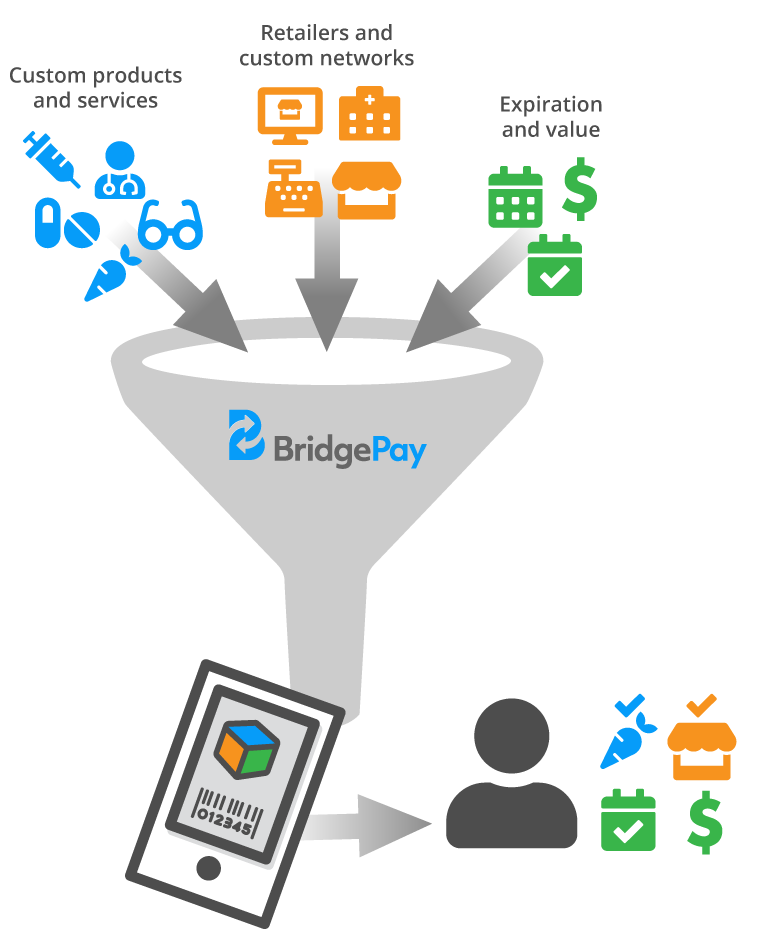 Dynamic, flexible, and scalable for any industry
Join the 3,000+ companies already leveraging customized, API-driven marketplaces to issue highly personalized digital payment cards for the products and services designed by our clients.
Our clients make the rules: who pays for what, when, where, and how much

Meet the new Digital Payment Card
Payments should be digital. Digital meets people where they are: on their phones or tablets. Digital is instant. It's efficient. It's convenient. It can be filtered to specific products and services. Digital engages. Digital matches individuals with their transactions and behaviors.
Digital is the future, and BridgePay is leading that future.
Highly personalized
White-labeled to reinforce client's brand
Sent via text or email
Intuitive, convenient, user-friendly mobile-first UX
Restricted to specific products and services designated by the plan sponsor
Drives transactions within a specified timeframe
Scanned as payment at POS
Ability to automate multi-step programs
No lost funds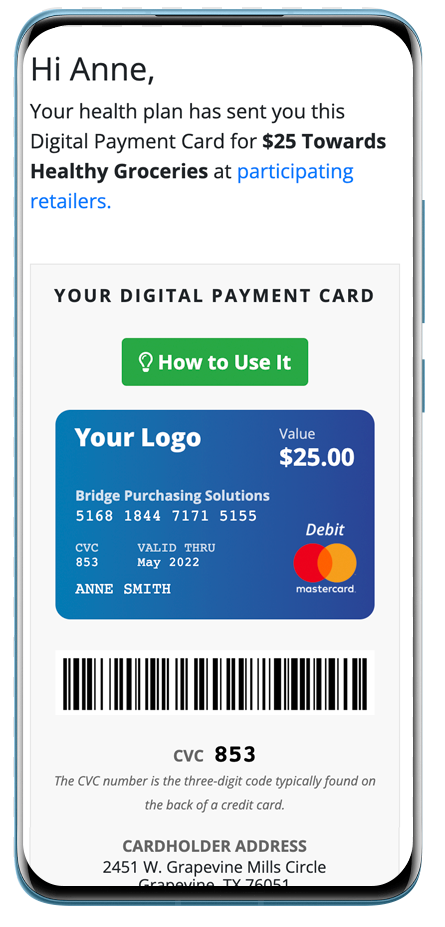 The complete digital payment solution
Filtered spend programs are more than just integration at the POS. It's also about designing and launching programs that meet your business goals, engaging populations, and tracking utilization data to iterate and improve engagement.
BridgePay combines all the components needed to make filtered spend possible for everyone.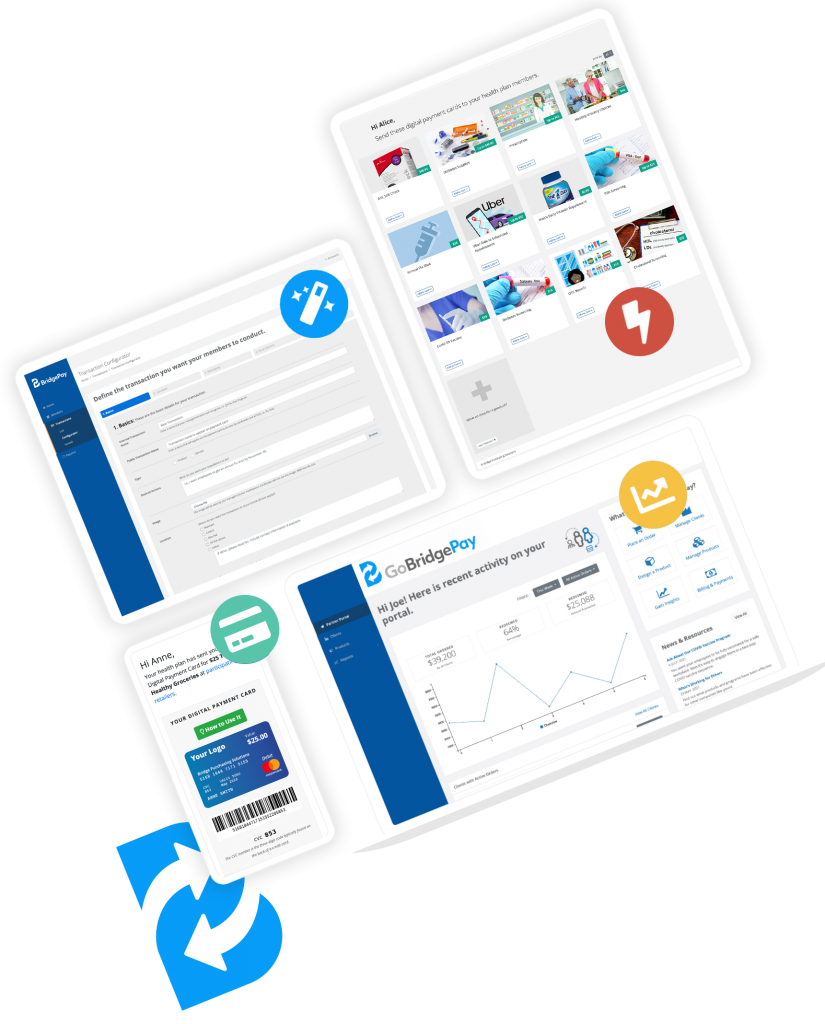 Trusted by over 3,000 companies
3,000+
Small and large
companies using
BridgePay
Average engagement
program compliance
rate
0
%
BridgePay B2B2C Stakeholders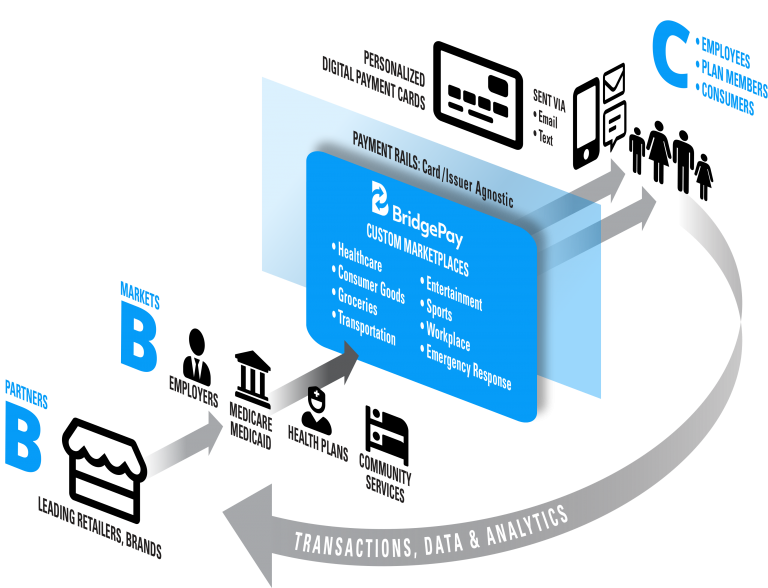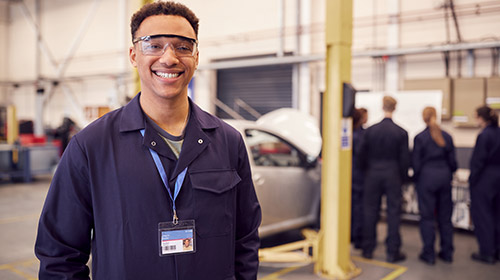 Simplify compliance programs
Solutions for:
Business
Health Plans
Government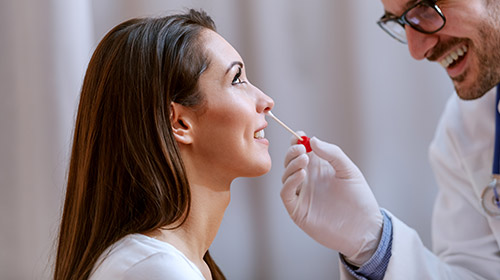 Streamline payments and optimize engagement in healthcare
Solutions for:
Health Plans
Employers
Specialty Benefits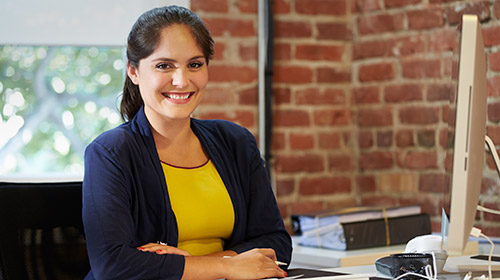 Replace outdated voucher and coupon programs
Solutions for:
Employers
Retailers
Brands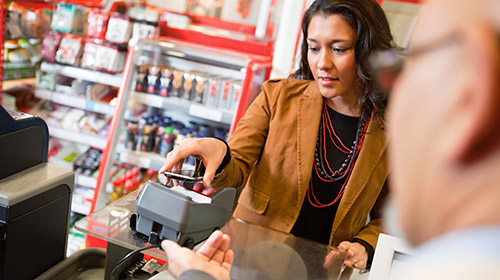 Unlock the power of your prepaid card
Solutions for:
Retailers
Specialty Services
Networks
Contact us to learn how filtered-spend digital payment cards can help you meet your business goals